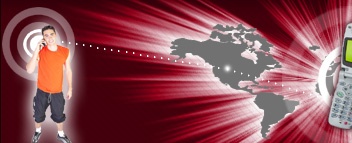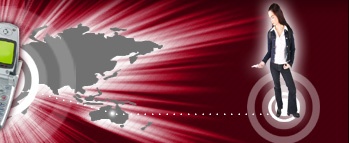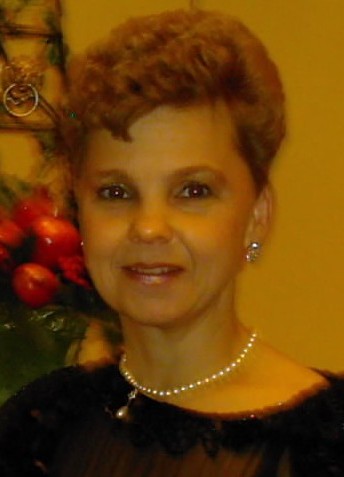 Pastor Rosa Kelly was born in Pennsylvania to two non-Christian parents.  Without much parental supervision, she, at a young age, assumed the responsibility of raising her two younger brothers.  A victim of molestation and attempted rape, it is evident that God's hand was upon this woman of God even at a young age.  Her tenacity to rebound and survive, led to her to graduating from High School and to her later joining the Army at the young age of 17.    

Life was by no means a normal one for her.  Shortly after joining the military, she married and within four years gave birth to three daughters.  Experiencing the hardships of being a military wife during the Gulf War, she decided to busy herself with school, work and family.  With her husband deployed and the mother of three daughters and two stepchildren, Pastor Rosa assumed the roles of both mother and father.  Even with the added responsibilities, she graduated cum laude with a bachelor's degree in biology, 1991. 

The wears of deployment and years of abuse however, began to take its toll on the marriage, leading to divorce in 1996.  As she struggled with the effects of the divorce, financial issues and homelessness, and the many years of abuse, she realizes that her life was spiraling out of control.  With nowhere to turn, no family support chain and the added news of sickness, she retreats to her closet where she calls on the name of the Lord she truly didnt know.

That day marked a milestone in her life as it was this day at the age of 33, she received Christ as her Savior.  As she clung to the Lord, seeking Him with all her might, she found her life beginning to turn around.  Hungry for the Word, she joins a local church and there she begins her journey to draw near to the heavenly Father she didn't yet know.  Under the pastorship of Apostle Nathaniel and Irene Jackson, Faith Deliverance Christian Church International (FDCCI) she accepted her calling to serve God.   Just months prior to being deployed to Iraq in support of Operation Iraqi Freedom, Pastor Rosa Kelly is ordained as a minister.  Now God would take the deposits of her life and use them on the battlefield, allowing her to counsel, teach and mentor people of all ages and backgrounds. 

Since then, her ministry experience has taken her from the war zone of Iraq to the poverty strickened countries like Haiti to the local communities within the United States.  Today Pastor Rosa reaches out to the nations, teaching and providing support to international churches around the world.  As she continues her global outreach ministry, she continues to pursue her education in Christian Theology through International Miracle Institute (IMI)under the leadership and mentorship of Dr. Christian and Robin Harfouche, Miracle Faith Center, Pensacola, Florida.  Now a member of Miracle Faith Center and operating under the vision of Dr. Christian and Robin Harfouche, she now partners with them in the vision to build, teach and equip the body of Christ worldwide.

Pastor Samuel Kofi Adjei is the Pastor and Founder of God's Ambassador International Church, now known as Peshitta Ministries Global Outreach, Denmark.  Born in Ayirebi, Ghana, Pastor Samuel was raised in a Christian family where his mother was the sole careprovider.  By the age of 10, Pastor Samuel professed his desire to serve God as a Pastor.  Out of love and like Hannah, his mother dedicated her son and sent him to Methodist Church Mission House to begin his training for the ministry.  While at the Mission, he was appointed as a local preacher and youth president.  It was there that Pastor Samuel started his journey of service to the Lord. 

After High School, the desire to evangelize and serve became so great in his heart, that Pastor Samuel traveled into the nearby towns and boarded busses, travelled to schools, villages and nearby towns proclaiming the Word.  His dedication and commitment to God was so strong, that Pastor Samuel began to be identified as Pastor even before completing his formal Bible training and receiving his ordination of Pastor into the ministry.

While traveling to Accra Ghana, Pastor Samuel received a revelation of his call to Pastorship through the Holy Spirit.  An angel of the Lord appeared to him in a vision atop a mountain overlooking the cities below.  Placing in his hand the Word of God, the angel of the Lord commissioned him to go into the world to preach the gospel unto the nations.  This day marked the beginning of his great commisson. 

In the year 2000, Pastor Samuel completed his Pastoral and Christian Theology training through the School of the Word and later joined Glory Life Ministry in Kumasi Ghana.  His ministerial experience helped him pursue a degree in  Mission and Biblical Theology through Copenhagen Bible Training Center - Denmark. While there, he joined Alive Bible Church serving as a Missionary. Today Pastor Samuel ministers to Churches and teaches Leadership Seminars throughout Copenhagen.

It is no secret that the call upon this pastor's life has guided him to reach the nations of the world by lifting up the Name and the cross of Jesus.  Even now at the young age of 35, Pastor Samuel has traveled around the world taking the message of the Gospel to the nations.  Currently the Senior Pastor of God's Ambassador International Church, Pastor Samuel's burning desire for global outreach has contributed to his decision to merge with Peshitta Ministries Global Outreach based in Atlanta Georgia.  The prophesy of his youth continues to be fulfilled as this prayer filled preacher joins with the vision to unite the nations of the world by tearing down the walls of separation.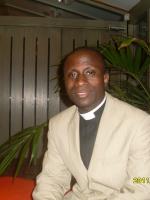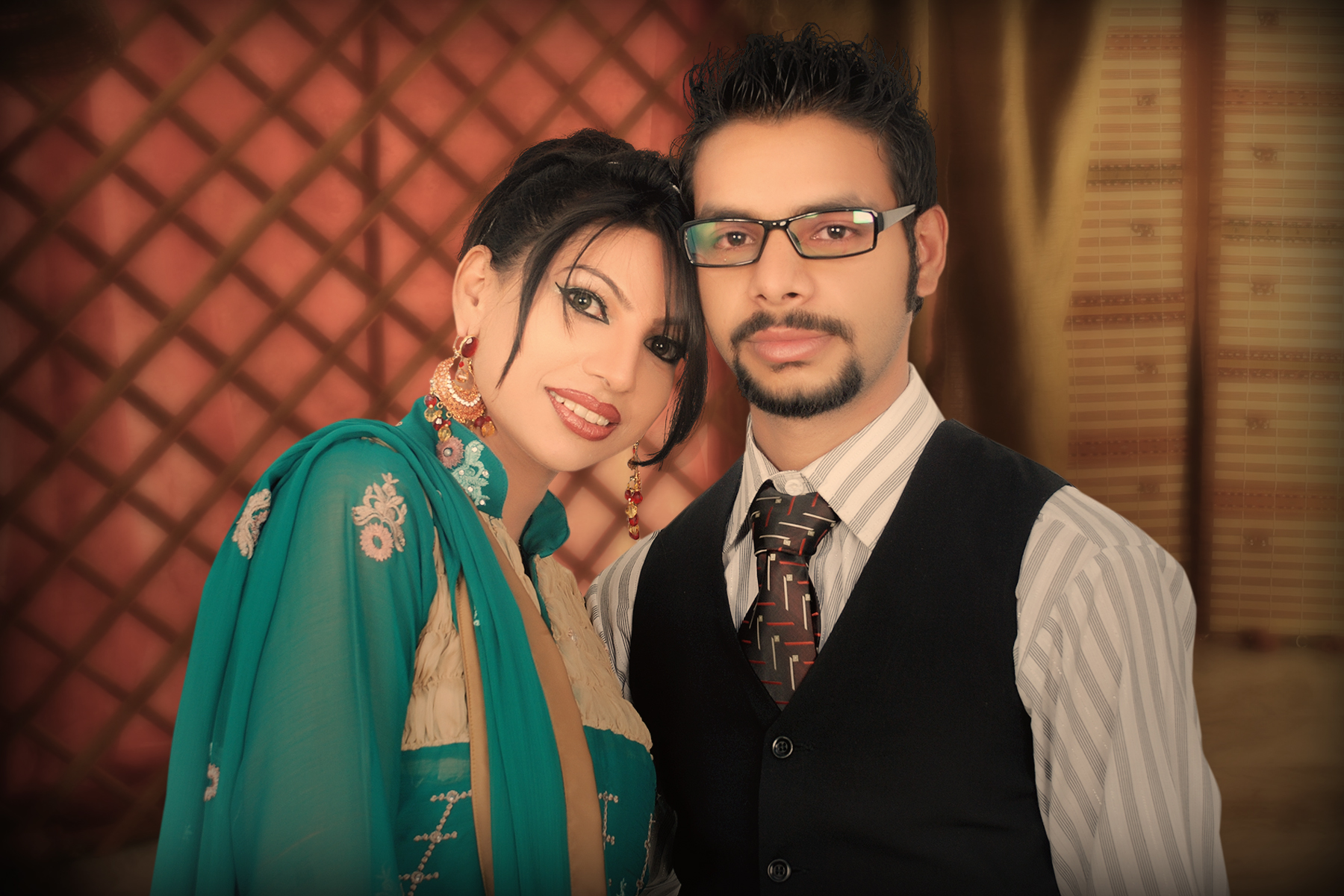 Pastor Rachel was born in Lahore, Pakistan on 30 December 1983.   Born to a Christian family, God touched Rachel as a small child, setting her aside for ministry work.  Though both her parents have gone home to glory, the spiritual influence she had still anchors her today.  In July 2011, Pastor Rachel married and today both her and Pastor John AD committed to serving God.  Together they founded Consuming Fire Church and Peshitta Miracle Faith Children's Center, a branch of Peshitta Ministries Global Outreach, in Pakistan. 

As a youth, Pastor John associated with the Muslim community through religious programs and group meetings.  Liking the tenets they stood upon, he began to hate Christians.  As a result of this association, he began to pull away from attending church. As he began to socialize with the Muslim community and their many activities, he began to change becoming rude, confrontational and rebellious, but God had a plan.  Through his mother, he was introduced to Christ and given a Bible.  It was through the  reading of God's Word that his heart was touched to lead him to salvation.  Instantly, he was translated from the kingdom of darkness and brought into the Kingdom of light. As a new found Christian, God gave him a vision of him standing in the midst of thousands of people preaching the gospel to the multitudes.  Excited, he went before the Lord seeking an internal change of character that would be exemplary of a child of the Living God.  Immediately, he was delivered.

As powerful servants of God, they travel to the poorest of areas to be lighthouses, leading lost souls to Christ. Their love for Christ and their deep connection to the people of Pakistan, have motivated them to serve God.  Commissioned by God, they hold weekly healing, deliverance and prayer meetings, crusades,  and conferences to bring the truth of the Gospel into the hearts of God's people. Known for the powerful anointing God has placed upon their life, they have reached thousands  of lost souls. 

Luke 19:10 says, "For the Son of Man came to seek and to save what was lost." Partnered with Peshitta Ministries Global Outreach, they will join God's endtime body of believers who are committed to settling God's Word throughout the earth. 

PESHITTA MINISTRIES GLOBAL OUTREACH, INC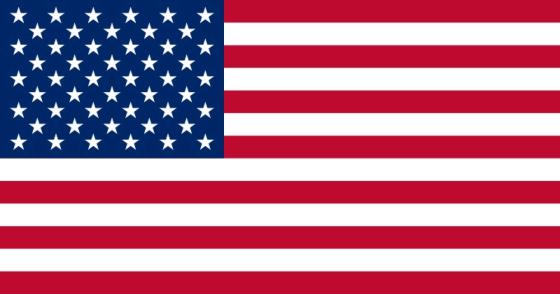 PESHITTA MINISTRIES GLOBAL OUTREACH, INC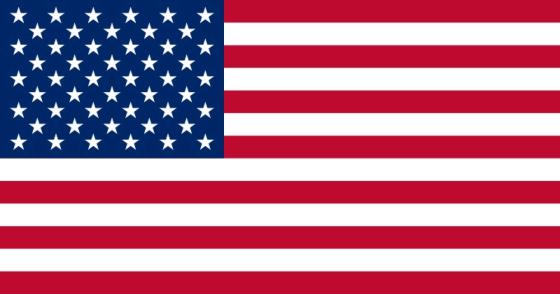 Pastor Ashok was born in Bhopal, India into a Christian family. Raised under the influence of a Christian environment, God touched his heart and called him into His service.  After pursuing and completing his theological degree,  he served 15 years in an institutional church in northern India.  By divine appointment, he left the institutional church to pursue a more authentic faith in God.  As a servant of God freed from the traditions of man, he reached to the masses within the various communities of India and through the power of God, has brought many into the knowledge of our Lord and Savior, Jesus Christ.

He and his wife Abha are the proud parents of two children.  Together they are teaching the truth of God's Word. Through their ministry, leadership and teaching, the people of India will rise above the storm of persecution and ignorance and overcome.  Through their deep love for God and commitment to His service, the body of Christ will be equipped for discipleship. It is their hope that the hand of God will move to reap the harvest of hungry souls throughout India bringing the people of this land into a knowledge of God's Word and ways. 

Pastor Ashok is the founder and chairman of the Peshitta Ministry Global Outreach, India.  Through the experience he gained while serving in various positions in the ministry and community, he has reached into communities  neglected by society making disciples of all whose heart is open to receive God. He has been serving as a spiritual mentor to prisoners and troubled youth thus giving them hope for Christ's love. Preaching and the practical application of the Gospel is the motto of his life as he walks out the very words spoken by the prophet, Isaiah:

                   "The Spirit of the Lord is upon me, because he has anointed me to



preach good news to the poor. He has sent me to proclaim release


to the captives and recovering of sight to the blind, to set at liberty


those who are oppressed, to proclaim the acceptable year of the


Lord." (Luke 4:18-19)